Why Choose Joni Leone?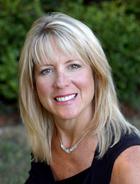 Real estate is not just about buying or selling a home, it is about relationships. A big part of my life's path has been to help people attain their goals, which is why I'm so passionate about being a Realtor.
Passion for helping people has been a driving force in my life. Years ago when I was a fitness instructor and personal trainer, I learned the key to achieving fitness goals is listening to the needs of my client, creating a plan, showing up and being consistent.
My husband is a General Contractor and together we've built and sold many homes over the years. Our approach to running a successful General Contracting business is listening to the needs of our clients, creating a sound plan and following it to completion. My knowledge of home building, from materials to interior design, is a perfect fit for helping people buy and sell real estate.
If buying or selling a house is in your future my goal is to make your experience positive, successful, and hopefully, fun experience. I will be "committed to you" both during and after the transaction is complete.
Please call me today with your questions. I can be reached at 530-368-1809.
About Consumer Plus Realty
Consumer Plus Realty is one of the most elite Real Estate and Mortgage companies in Sacramento and all the surrounding area's which include Folsom, Orangevale, Roseville, Rocklin, Lincoln, Loomis, Granite Bay, El Dorado Hills, Elk Grove, Citrus Heights and Carmichael. To be able to work for this company is an honor. We strive to give our clients the best service possible. Searching for that perfect home to buy can be a painful and aggravating process if you don't have the right people helping you. Consumer Plus Realty only hires the most experienced agents and loan officers.Telling you we are the best really doesn't go a long ways and the only way to find out is to give us a try.